Ref:
Date:
Location:
Photographer:
Ref:
Date:
Location:
Photographer:
ABOUT
Simon R Brook
Biography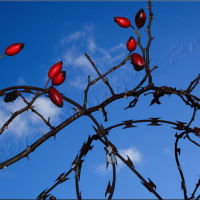 Simon R Brook is a largely self-taught photographer who tries to document his world, and also tell a story. He does produce works – such as flower portraits – that simply please him as images, but he is not above a bit of social commentary if he feels the urge.
He occasionally also writes about the things that impress or annoy him.
He has had many jobs; choirboy, paperboy, petrol station attendant, butcher's boy, chicken shed cleaner, barman, medical diagnostic radiographer (where he learnt about photographic process theory and practice), RAF officer and Air Traffic Controller, Post-Crash Management expert and Aviation Safety Publications Editor.
He started his photography with a Zenit EM, processing his own black and white negatives and printing them. Gratifyingly, he has recently seen a portrait he printed over thirty years ago, and it seems to have suffered no degradation. Obviously managed to wash it well. He has been a member of several camera clubs and societies, but now prefers to make images purely for himself and his own satisfaction. A project can be months in the making, or a few hours, depending on the muse. He can stay in bed all day for several days, thinking, or stay up all day and all night when ideas strike, fuelled only by ever-increasing amounts of coffee and cigarettes.
Apart from a City and Guilds module in Landscape Photography from Brunel University and quite a few courses with the Royal Photographic Society, he continues to learn from experimentation, books, and a wide appreciation of the visual arts. He is as appreciative of an exhibition of the works of Millais and the pre-Raphaelites as he is of one by Lee Miller or Julia Margaret Cameron. He is currently working very slowly towards a LRPS with the RPS.
He enjoys the whole process of image-making (taking pictures), from selecting the equipment for a particular project, to the process with the camera, to the postproduction of the RAW image, be it simple or complex.
He admires so many artists, painters, photographers and musicians from many and varied styles and genres, and he supposes that he is influenced and informed by them, but that is far too complex and boring to go into here.
Simon R Brook's Flickr Stream can be found here